Our firm has started its activity in Iserlohn, Germany in 2002 with the name AT WIRE under the leadership of Mr. Ilhami Atalay.
We manufacture a wide range of cold rolled flat and profile wires.
We shape round wires, for example out of stainless steel, spring steel, high-carbon steel and other alloys, taking into account your standards and tolerances.
In early September 2014 we moved to our new location "Dahler Straße" in Altena, where we could increase our production and storage areas.
With this new won space we expanded our product range with our new drawing department.
Why you are right with us

AT WIRE could successfully take its place in the wire manufacturing sector by specializing on the production of round wires and various sorts of profile wires like square, round, flat, half-round, pentagon, triangular, trapeze and other profile wires, taking account into the quality system DIN EN ISO 9001 : 2015 .
$
Capacity
5.000 Ton - Year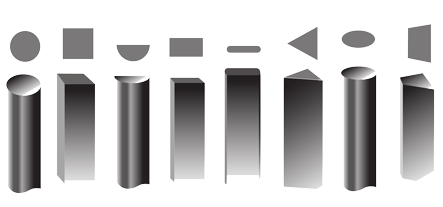 
Our profile: distinct quality awarenes
The specifications of our customers are the yardstick by which we manufacture.

For us, customer satisfaction is always top Priority.

All our products undergo rigorous quality control.

Our starting point is our certified and approved Suppliers. For each material we receive the material analysis/chemical analysis from the Supplier.

Our well-equipped laboratory examines the mechanical properties by tensile and stress tests. furthermore, cross-section, radius, tolerance, hardness and elongation are Measured.

In surface control, macro and micro tests are Performed.

All goods delivered by us are delivered with a test certificate 3.1 according to nach DIN EN 10204.
If you are looking for quality, you have come to the right address!